About Our Chapter
Greater Toronto Area (GTA) for a World BEYOND War aims to provide a platform for education, local activism and advocacy on issues such as a fair and human foreign policy; rolling back Canadian contracts to US and NATO defense for weapons and machinery; divesting our national and corporate funds from weapons; advocating for policies that reallocate war dollars to human and environmental needs; urging our elected officials to end support for NATO and the continuing illegal wars abroad; and much more. We'll have access to World BEYOND War's educational resources and organizing assistance to plan and promote events and campaigns in our community, with the goal of educating and mobilizing people to advocate for a world beyond war, one based on peace and demilitarization. We will convene at least 4 times a year for meetings and activities of our chapter's choosing, such as hosting a World BEYOND War book club; organizing lectures, discussion groups, and film screenings; writing articles and doing research; petitioning, grassroots lobbying, and nonviolent protesting.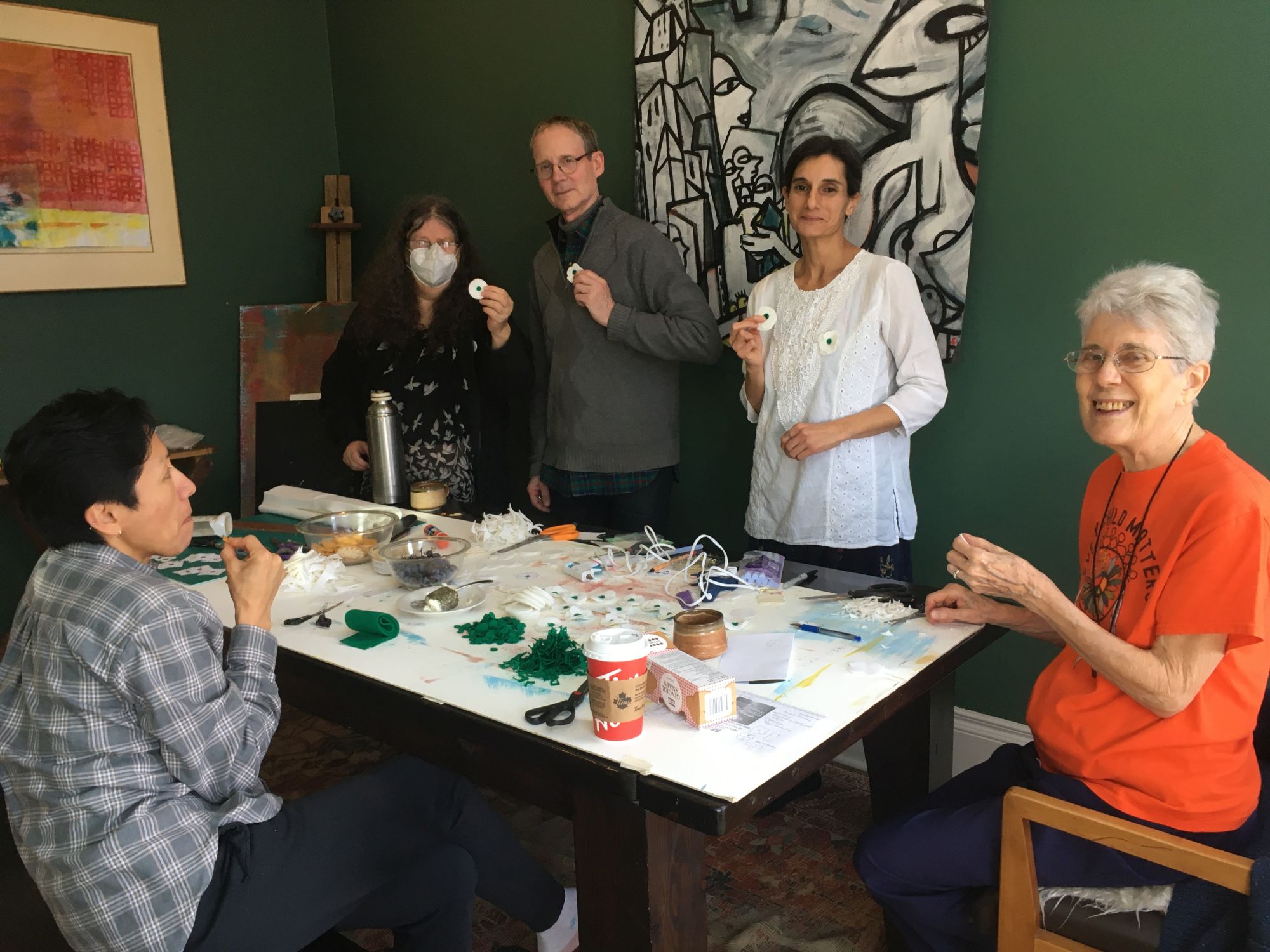 Recently, the new GTA team held a small workshop at Peter's home to hand-craft white peace poppies in time to hand out at Remembrance Day events during the week of November 11th. #WorldBEYONDWar
Read More »
Got questions? Fill out this form to email our chapter directly!