About Our Chapter
Our events highlight a range of topics related to war and peace, and the steps needed to move us towards a world beyond war. At our meetings, we always make time for an educational presentation, such as a guest lecture, powerpoint slideshow, or documentary film, followed by group discussion. Past events have focused on issues such as the environmental impact of war, the economic cost of militarism, the peacebuilding process, and the efficacy of nonviolence.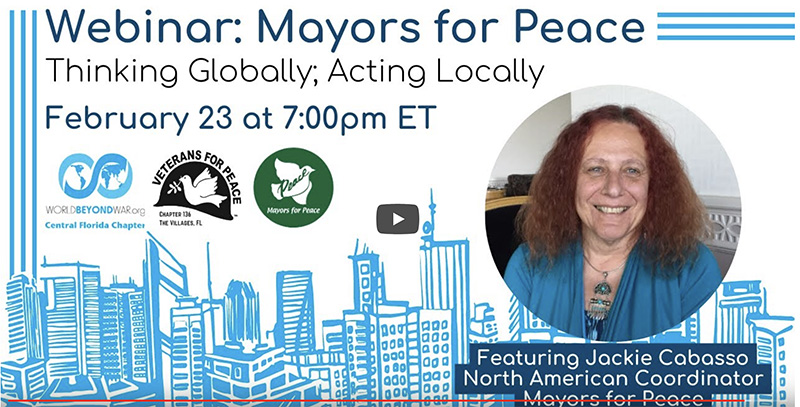 North American Coordinator for Mayors for Peace Jackie Cabasso discusses what Mayors for Peace is and how you can get involved in municipal diplomacy. #WorldBEYONDWar
Read More »
Got questions? Fill out this form to email our chapter directly!