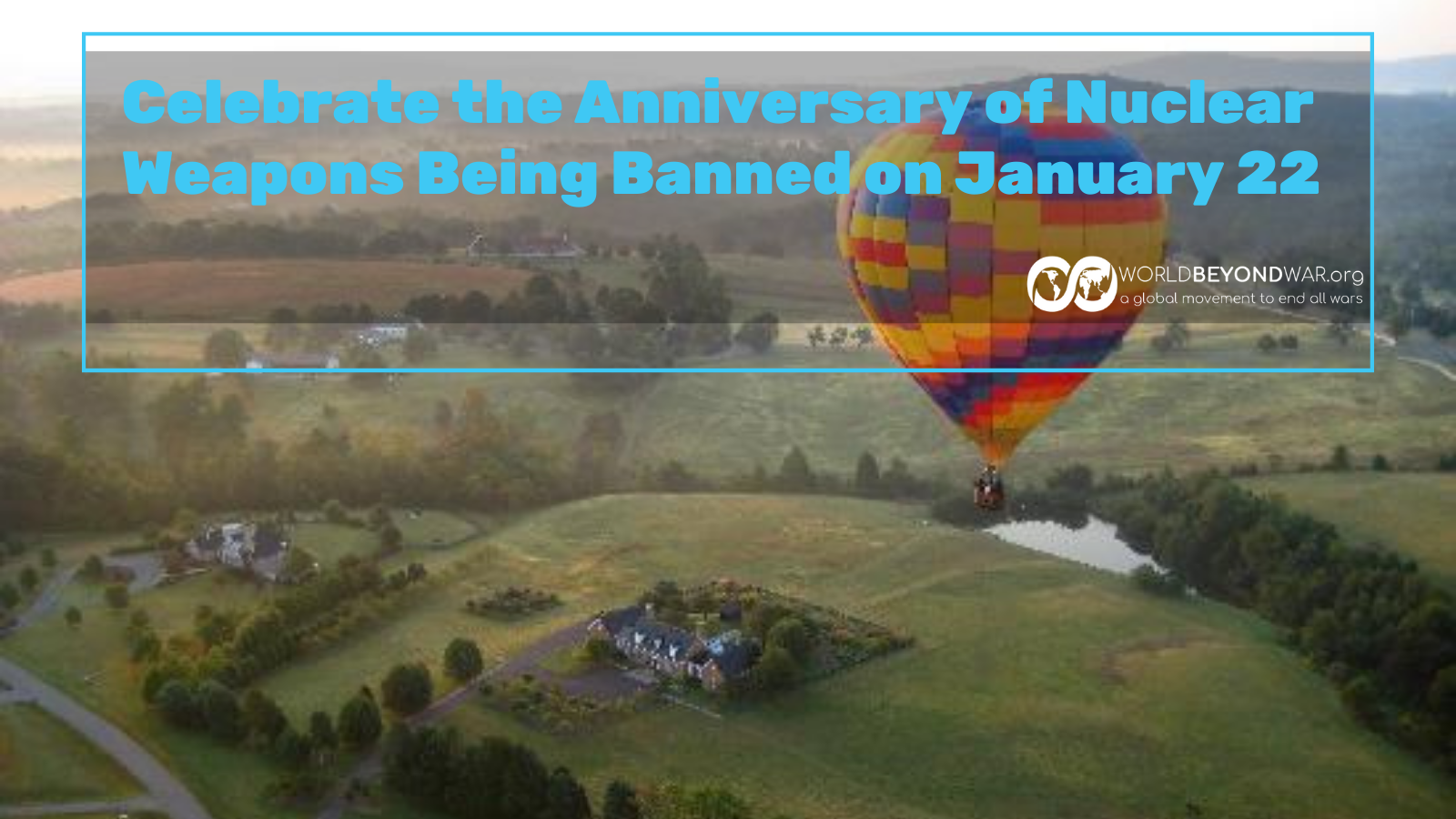 The UN Treaty on the Prohibition of Nuclear Weapons reached the required 50 states parties for its entry into force, and it  became law on January 22, 2021. This is having an impact even on nations not yet party to the treaty. The movement is growing. And thus far two nuclear-aligned nations, Germany and Norway, plan to attend the first meeting of parties in March 2022.
The U.S. government keeping nuclear weapons in Germany, Belgium, Netherlands, Italy, and Turkey, is not supported by the people of those nations, and is arguably already illegal under the Treaty on the Non-Proliferation of Nuclear Weapons.
Find & post events and use the resources on this page to celebrate nuclear weapons becoming illegal this January 22!
Photo above from Madison, Wisconsin, 2022, via Pamela Richard. Event sponsored by Physicians for Social Responsibility WI and Peace Action WI.