About Our Chapter
The Madison for a World BEYOND War chapter was launched in 2022. The chapter conducts regular War Abolition Walks and calls on elected officials to reduce military spending, stop F-35 warplanes from coming to Wisconsin, and push for diplomacy to end the war in Ukraine.
Our Campaigns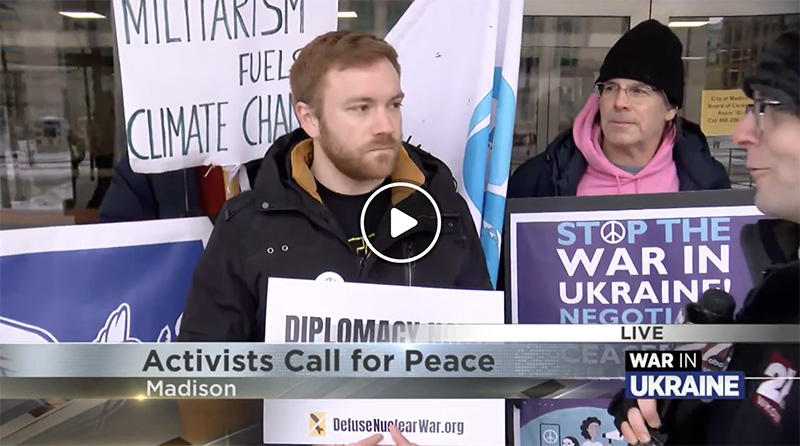 World BEYOND War's chapter in Madison, Wisconsin, joined with others in a Defuse Nuclear War action on Friday. #WorldBEYONDWar
Read More »
Got questions? Fill out this form to email our chapter directly!