We are largely funded by very small donations. We are extremely grateful to every volunteer and donor, although we don't have room to thank them all, and many prefer to be anonymous. We have been supported by the following foundations and individuals.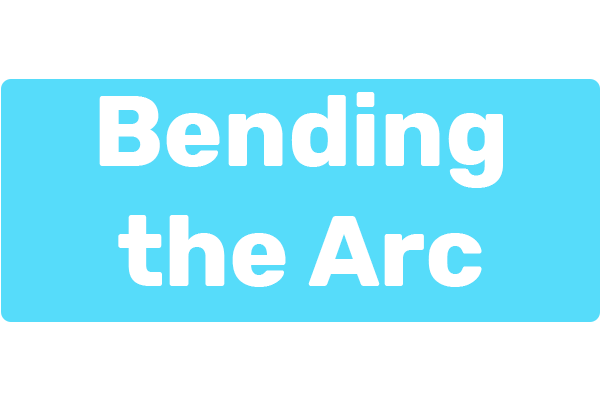 Bending the Arc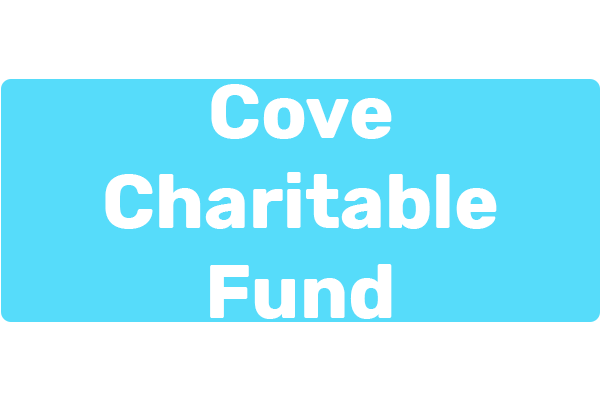 Cove Charitable Fund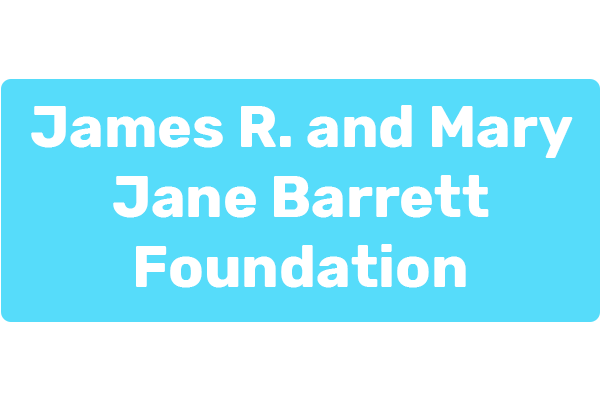 James R. and Mary Jane Barrett Foundation
Thank you to the following people for their donations (listed as cumulative amounts, not just one-time gifts).
Peace Champions ($100,000 +)
One Anonymous Donor,
Peace Creators ($50,000 +)
John Vechey, Donnal Walter,
War Abolishers ($25,000 +)
War Enders ($10,000 +)
Daniel Riehl
Movement Makers ($5,000 +)
Barbara Forster, Charles and Angeliki Keil, Krishen & Geeta Mehta, John Reuwer, Walter Singer, Maria Steinmann, Roger Waters,
World Beyond War Leaders ($1,000 +)
Donald Bacon, Helen Bayes, Laura Bernstein, Amy Blumenshine and Michael Troutman, Leah Bolger, Bart Bolger, Barbara Briggs-Letson, Sally Campbell, Jim Carpenter, Bill Christofferson, Steve Clemens, Bill Creighton, Carol Crossed, Jean Cushman, Krishna and Robert Daly, Ken Dollar, Winifred Ereyi, John Fairfield, Sandra A Ferguson, Christopher Fite, Gail Forrest, David Hart, David Hartsough, Pat Hynes, Robert Jehn, Peter Jessen, Zorica Jestrovic, Howard Johnson, Henry Kahn, David Keenan, Kit Kittredge, William Lankford, Gabriela Laz, Blanche Madsen, Raymond L McGovern, Delia McGrath, Isobel McGregor, Robert McKechnie, John Melrose, Mike Mesford, Diane Meyer Simon, John Miksad, Mj Monsour, Alan Mytty, Deborah Narrigan, Tim Pluta, Mark Remington, Adele Roof, RootsAction.org, Teresa Rutten, Renee Sappington, Eugenia Schuler, Jean F. Schulz, Concetta Smart, Shau Sumar, David Swanson, Linda Swanson, Ann Tiffany, William Timpson, Ranvir Trehan, Herbert "Chip" Tucker, Ron Unger, Randall Wayne.
THE PEACE POD: Active Sustaining Donors with Automatic Recurring Donations (at any amount as of October 24, 2021) Hussein Afifi, Chris Allegri, David Anderson, Felix Andreassi, Marian Angele, Russ Arnold, Paula Bandt, Joyce Banzhaf, Kimberly Barker, Leanne Bartelt, Melanie Beasley, Heather Beaudry, Margaret Beegle, Mike Beilstein, Melanie Bennett, Dianne Blais, Jonah Blaustein, Linda Bocek, Leah Bolger, Eileen Brenner, Dorothy Brooks, Xanthe Butcher, Gary Butterworth, Catherine Cavanaugh, Claire M. Cohen, Randall Converse, Mary Alice Cook, Bill Creighton, Anne Creterl, Jean Cushman, Douglas C. Deaton, Ken Denson, Thomas Dickinson, Robin Diekow, Dana Dodd Immordino, Steve Doll, Tisha Douthwaite, Colleen Doyle, Rosalyn Driscoll, Paul Duchastel de Montrouge, John Dunker, Thomas Edmister, Theresa El-Amin, David Elder, Lauran Emerson, Gene Engene, Marjorie Erway, John Fairfield, Sandra A. Ferguson, William Bruce Field, Jill Fischer, Gail Fleischaker, George Flores, Mark Foreman, June Forsyth Kenagy, Jayn Foy, Shirley Frederick, Richard Futrell, Wesson Gaige, Julia Ganson, Susan Gaytan, William Geimer, Michael Gilfillan, Gerard Gilliland, Robert Gill, Leslie Glustrom, Darlene Goetzman, Robert Gold, Jean T. Gordon, James Grant, Grateful Dread Peace Media, Jacquelyn Griffith, Marta Guiloff, Martin Haber, Lawrence C. Hager, Hassan Handulle, Gillian Hanna, Jennifer Hartman, Georgeann Hartzozg, Christopher Hatton, Sandi Hebley, Ross Heckmann, Robert Heiniger, Sandra Henderson, Marilyn Henighan, Susan Hennessy, Beatrice Herrick, Kathleen Herron, Darienne Hetherman, Peter Hofman, Matthew Hoh, Gerry Horka, Celeste McCollough Howard, Jennifer Humiston, Lorraine Huntley, Sandra John, Karen Johnson, Charles Johnson, Kate Jones, Julie Joynt, Jeffrey Juran, Samira Kanji, Nurdin Kassam, David Kast, David Keenan, Alice Kelley, Chris Kennedy, Gene Keyes, Michael Kolff, Jean Kosmac, Mike Kramer, Kristopher Kriner, Diana Kubilos, Erich Kuerschner, Romed Kuhn, David & Marti Lambert, Ed Lander, Ted Landrum, Sarah Lanzman, Frances Larson, Jean Lawrence, Clare Le, Michael Leahan, Dorothea Leicher, Jonny Lewis, Mary Liepold, Kay Lilland, Jing Lin, Noah Link, Marie Lloyd, Fred Louis, Richard H Lozier, Denise Luxton, Casey Lyons, Lynette Lysaght, Sherry Machen, Bob Mang, Anth Masalonis, Bro. Jonathan Maury SSJE, Alex McAdams, Ann McEntree, Delia McGrath, Bronwen Merle, Tracy Merrifiend, Mike Mesford, Howard Mettee, Kathleen Mezoff, Bonnie Miller, Karen Miner, Adrienne Minerick, John Mobbs, Nan Monk, MJ Monsour, Antony Moore, Thomas Morris, Seth Morrison, Anees Munshi, Jederan-Schpack Music, Liz Myers-Chamberlin, Alan Mytty, Sheila Nabigon-Howlett, Christine Nadeau, Jacob Nelson, Gordon Nudd, Scott Oates, Stefano Odoardi, Cynthia Papermaster, Beverley Patrick, Patricia Patteson, George Paxton, Fletcher Peacock, Evalynn Pearl, Eva Peck, Robert Pero, Peter Phippen, James Pickard, Robin Pickering, Xun Pomponio, Mary Jo Poole, James Quinn, Abe Qutub, Helena Ransijn, Mark Remington, Liz Remmerswaal, John Reuwer, Pamela Richard, Linda Richards, Wayne Richmond, Christine Roane, Robert Romero, Adele Roof, Vanessa Ruddy, Phil Runkel, Teresa Rutten, Gordon A. Sadler, Ken Sandin, Renee Sappington, Steve Schatz, Bill Scheurer, Leyla Schimmel, Carol Schreuder, Micaela Segal, Stephen Severino, Ruth Sheets, Elizabeth Sheppard, Charles Sherrouse, Mary Ellen Shields, Fahim Shirazee, Alan Shorb, Joann Smith, Laure Soden, Elisabeth Sommer, Thaddeus Sonnenfeld, Michael St John, Maria Steinmann, Brigitte Sterrett, Fritz Stumpges, Jennie Sulik, Barbara Sutherland, Taylor Svete, Linda Swanson, Barry Sweeney, Terence J Taffe, Lorie Thomas, Ann Tiffany, Laurie Timmermann, Raymond Kim Tipper, Lynne Tolk, Eoin Toomey, Michael Travis, Ron Unger, Ruth Valdez, Christine Venner-Westaway, Glenn Vockeroth, James M Wallrabenstein, Judith Walsh, John Warne, Joe Wasserman, Randall Wayne, Corey Weinstein, Berne Weiss, Lawrence Weiss, Gerry Werhan, Ernie Wiens, Lola Wilcox, Sandra Williamson, Brad Wolf, Jane Elder Wulff, Valerie Wycoff