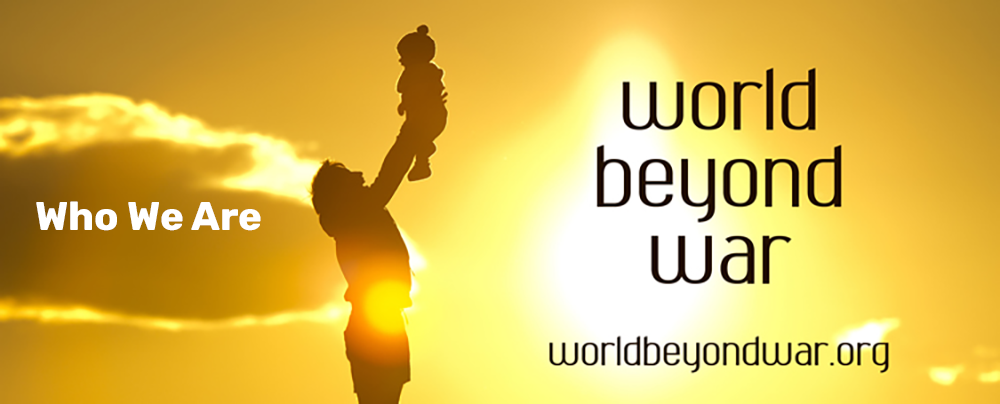 World BEYOND War is a global nonviolent movement to end war and establish a just and sustainable peace.
World BEYOND War was founded on January 1
st
, 2014, when co-founders David Hartsough and David Swanson set out to create a global movement to abolish the institution of war itself, not just the "war of the day." If war is ever to be abolished, then it must be taken off the table as a viable option. Just as there is no such thing as "good" or necessary slavery, there is no such thing as a "good" or necessary war. Both institutions are abhorrent and never acceptable, no matter the circumstances. So, if we can't use war to resolve international conflicts, what can we do? Finding a way to transition to a global security system that is supported by international law, diplomacy, collaboration, and human rights, and defending those things with nonviolent action rather than the threat of violence, is the heart of WBW.
Our work includes education that dispels myths, like "War is natural" or "We have always had war," and shows people not only that war should be abolished, but also that it actually can be. Our work includes all variety of nonviolent activism that moves the world in the direction of ending all war.
The Case We Make Against War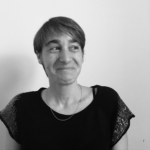 Alessandra Granelli
Social Media Manager
World BEYOND War is run largely by volunteers who devote their time for free. Here are some Volunteer Spotlights.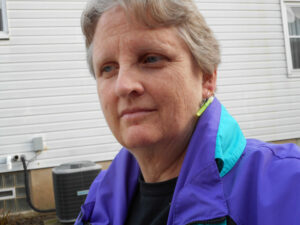 This month's volunteer spotlight features Susan Smith from Pittsburgh. Susan is actively engaged in WBW's Peace Education and Action for Impact program.
Read More »
"What I appreciate most about World BEYOND War is that it does not ruminate on the pluses and minuses of each military intervention but takes a clear, principled, courageous and unequivocal stand that war is bad, period, and that our job as global citizens is stop all ongoing wars and prevent new ones. This breaks through the fog of 'humanitarian interventions' and 'just wars' to paint a vision of how we must evolve as a civilization if we are to survive, and that is, precisely, a world beyond war. Bravo!"
"I support this proposal and agree with this great and important initiative to abolish militarism and war. I will continue to speak out for an end to the institution of militarism and war and for institutions built on international law and human rights and nonviolent conflict resolution."
"I moved from feeling hesitant to invite a World BEYOND War speaker into my classroom into an enthusiastic supporter of inviting World BEYOND War every year into my class. . . . In the end, students could see why war was irrational and even more importantly, their minds were opened to imagine different solutions to real problems. "
We are largely funded by very small donations. We are extremely grateful to every volunteer and donor, although we don't have room to thank them all, and many prefer to be anonymous. Here is a page thanking those we can.

More About World BEYOND War
Click below for videos, text, powerpoints, photos, and other resources from our past annual conferences.